Smash Repairs & Panel Beating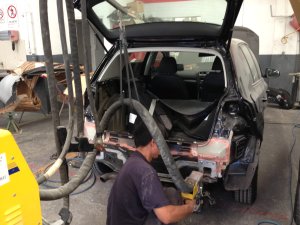 We understand that your vehicle is a major investment and a big part of you and your family's life. You depend on it every day and when you have a problem with your vehicle, you want the peace of mind that your car will be repaired correctly, at a fair price, by honest people.
Over the years we have developed a large client base of private and commercial customers, ranging from areas such as, the motor industry, construction industry, service providers, with a large private client base of local and city wide customers looking for quality work and advice on car repairs, panel beating, servicing, paint work and many of the other services provided by us. Read some of our customer testimonials. We value customer loyalty and it is in our best interest to provide you with the highest standard of quality on all your crash repair and automotive needs,
There are thousands of car crashes each year in Sydney. Sometimes, no matter how carefully you drive, an accident is unavoidable. Whether it is a minor crash or a rear ender, the safety of all passengers involved will be the first concern of everyone. From there, though, car collision repair is a close second. Whether you need minor plastic bumper repair or traditional dent removal, you need to make sure your car is fully repaired so that the next time you're on the road, there is no question that you are driving in a safe, fully repaired vehicle.
Our philosophy has carried the company through 50 years of growth to a point where it now employs 25 people in a state of the art 40,000 square feet factory complex.
This philosophy has enabled it to develop from a panel beating shop to an integrated facility offering smash repairs, spray painting, a full mechanical service and repairs together with motor trimming and restoration…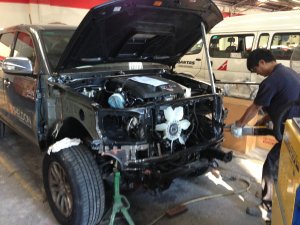 An accident that was not my fault. What should I do?
I have an excess to pay which you may not get back until your insurance company successfully claims costs from the at If you are the victim of an accident that was not your fault and you claim on your own insurance policy, you wilfault party.
If the person who caused the accident disputes liability, you may not get back your excess for a long time, or even at all! You will only be given a small courtesy car which may not be suitable for your needs.
Know your rights!
Your insurance company may try to insist that you have your car repaired at one of their approved repair centres. However, with 'approved repairers' you may not be getting the service you deserve and the bodyshop will probably be required to fit non genuine parts and panels to reduce repair costs, particularly if you have paid a low cost insurance premium.
Don't put up with poor repair quality! You have the right to chose which bodyshop repair business repairs your car.
A true one – stop shop!
Do not hesitate to contact us about your automotive problems; one of our friendly and reliable staff will be on hand to help.
Car Accident Repairs
Vehicle Paint Repairs
All Insurance Work
Car Spray Painting
High standard of repairs
Bumper Repairs
PDR Repairs
Dent Repairs
Scratch Repairs
Windscreens
Aluminum welding
Collection and delivery of you vehicle
Life Time Guarantee on Paint and Labour
Courtesy car service
Off street parking
What we offer you
Using our non fault repair service, you will benefit from
No excess to pay
Replacement car
Fast claim service
About us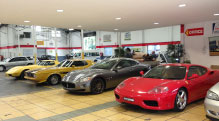 Kass Smash Repairs was founded in 1967 by John Kastaneas, a young panel beater with a vision that would take the motor vehicle repair industry by storm and allow him to single-handedly create the "Kass Group Of Companies".
Read more