Car Spray Painting & Dent Removal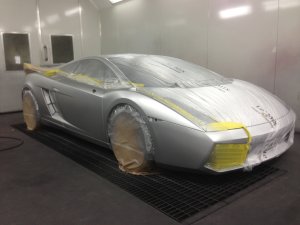 Kass Smash are specialists in all areas of vehicle spray painting and bodywork restoration. From light cosmetic paintwork to full re-sprays and complete colour changes. Kass Smash are Sydney's leading vehicle spray painting company dealing with every aspect of accident damage repairs and motor insurance work from small family cars & luxury cars to large commercial vehicles.
At kass Smash We paint it to the highest guaranteed standards and technologies available. Our new facilities accommodates all heavy rigid vehicle, trucks and buses. We are a quality assured company and comply with all healther and safery regulations.
Whether our customers cars need spray painting and touch up, after accidental damage repair, or they need a motor cycle to look like new…You came to the specialists. We offer a full range of services including, paint & body work, specialists paint effects, vehicle enhancements & alloy wheel PowderCoating.
Our Spray Painting Services Include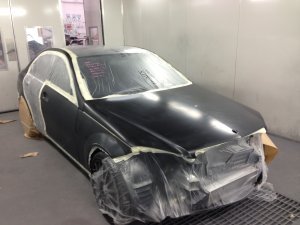 All Fleet work, specialist paint finishes, insurance work & private repairs. We can easily colour match both internal and external car parts, for example: Dashboards, Bumpers, Door handles & Mirrors.
We can fit and paint all body styling products that you have bought and would like fitted, be it a single spoiler to a full body kit. All body work is carried out by our specialist spray painters.With over 50 years experience in the trade we have built a solid reputation for durable, high quality paintwork.
Why not call us now on 9516 1936 and arrange to either call in and see us or arrange a time which is convenient where we can call round and give you a "Free No Obligation Estimate" on the type of work you require to be carried out on your vehicle. We welcome all types of work regardless of the job size and also have a courtesy car facility available to customers who may require the use of another motor while their own one is off the road undergoing work carried out by us.
About us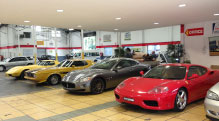 Kass Smash Repairs was founded in 1967 by John Kastaneas, a young panel beater with a vision that would take the motor vehicle repair industry by storm and allow him to single-handedly create the "Kass Group Of Companies".
Read more